It's that time of year — SHOT Show 2015 is just around the corner. SHOT is the big firearms industry trade show held every January in Las Vegas where over 65,000 industry professionals and 1600+ companies squeeze into one building to do business, talk about new products, and eat overpriced food.
Of course, the Lucky Gunner team will be in the crowd too. Most of our guys will take the opportunity to spend some time with our friends in the ammo world. That leaves Matt the Photographer and myself to scour the show floor in search of cool stuff to show you guys.
Looking at the pre-SHOT reporting so far, there don't appear to be many earth-shattering new products coming out this year. Just like the last few years, there are a lot of old guns with new finishes and color options, and of course a glut of gimmicky AR-15 and other black rifle accessories.
That said, there are a few things that have caught my attention that might be worth checking out. Here's a quick sample of the list of products and companies I'll be investigating.
1. 10mm Pistols
At least three of the major manufacturers have announced 10mm pistols ahead of SHOT. Glock is releasing a new longslide 10mm that's red-dot ready, Sig has a 10mm version of the P220, and Dan Wesson's got another 10mm 1911.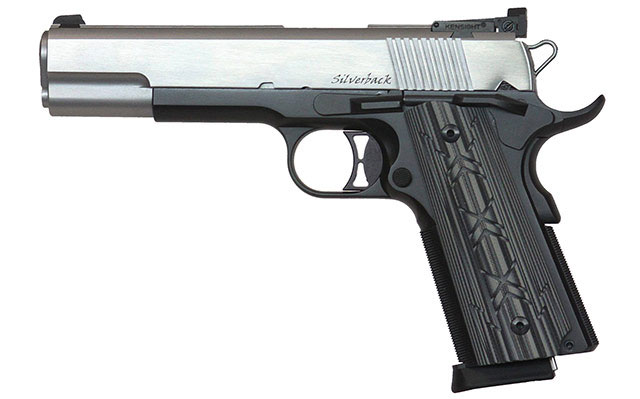 To be honest, I haven't paid a whole lot of attention to 10mm in the past. I don't necessarily have anything against it, I just haven't had the chance to get much trigger time with one. With more of the major gun companies supporting the caliber with new releases, I am a bit intrigued about what the fuss is all about.
2. Silencerco
I usually go out of my way to avoid being a shameless fanboy for any particular brand, but I flippin love this company. I own two of their suppressors, and they work great. Their products are reasonably priced, and they have some of my favorite marketing campaigns of any company ever.
Because of all the legal red tape associated with suppressors, it's hard for us to get our hands on their new products to demo them, so I'm hoping they will have their full arsenal in tow at the Industry Range Day on Monday so I can get some of that sweet "pew pew" in person.
3. Ruger
Ruger has been busy. They've been announcing new products almost every week for the past few months. Not everyone's been happy about this because most of these new products are just tweaked versions of existing ones. But when you put them all together, there really is something for everyone.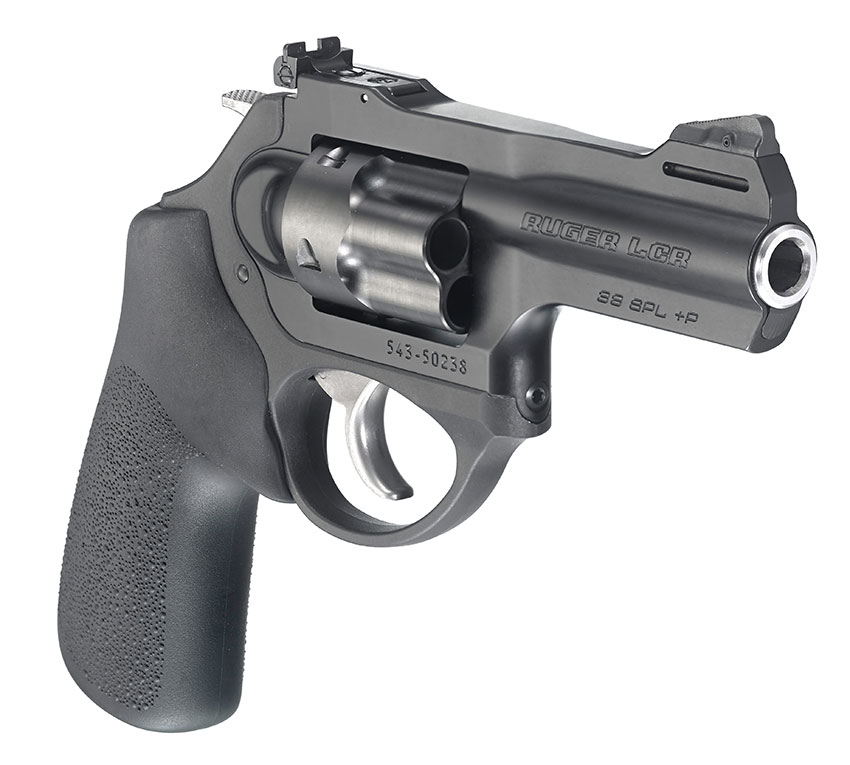 At the range, I'll be looking to try out the new 3-inch barreled version of the LCRx, and the LC9s Pro (which looks like it might have solved all of our major complaints with the original LC9). They've also got a new Lightweight Commander 1911, which I'm sure will be a big seller. In light of our Mini-Scout Rifle comparison review, I'm also curious to check out the "Ranch" version of the Ruger American rifle.
And if I get bored, I'll ask Ruger's head of product development how many people have asked him this year if they're ever bringing back the .44 mag Ruger Deerfield Carbine.
4. Magpul
So far, Magpul's announced a new 60-round AR-15 drum magazine, some AK stuff, and a 9mm Glock magazine. But what I'm most interested in is their new Precision Hunter stock for the Remington 700. There are a ton of Rem 700 stocks already out there, but according to the info released so far, Magpul's is both lighter and more affordable than the a lot of the competition. If it performs well, the new stock could potentially be a game changer for the bolt gun market.
Your Turn…
In addition to this stuff, we're taking requests, so let us know if there are any products or companies you want us to take a closer look at. Keep an eye on our Facebook Page for frequent updates starting next Monday!
Leave a Comment Below