As many have said before, I believe we really are living in the "golden age" of gun design. There are more new firearm options available to the consumer now than at any other time in history. But as great as many of those designs are, few of them will fit our needs exactly the way that we want them to. Usually, we either learn to live with those shortcomings, or just hope that the next new gun design addresses those problems. Often, however, the better solution for trying to find that "perfect" gun lies not in buying a new gun, but rather in taking one of those almost perfect guns to a professional gunsmith to work some custom magic as you take the first step toward buying a custom gun.
Why Pay For a Custom Gun?
With some of the more ubiquitous guns out there like ARs, Glocks, and Remington 700s, you can get a lot of mileage out of aftermarket "drop-in" parts that are simple to install yourself. But in my experience, even when these do-it-yourself solutions work wonders, there's always room to have a good gunsmith take it to the next level.
There are plenty of advantages to seeking out a gunsmith for some custom work, but they all come down to the same basic reason: to make your gun better at what you need it to do. If your goal is to make your pistol more comfortable and snag-free for concealed carry, a gunsmith can round off all the sharp edges (known as a "melt job"). Want your revolver to be easier to shoot accurately? An action and trigger job provides a lot of bang for your buck. Is your hunting rifle too bulky and cumbersome to carry through thick brush in the woods? A gunsmith can shorten the barrel to give you a more compact package. If pride of ownership and turning heads at the range is what gets you excited, a simple custom refinish can go a long way.
Basically, if you've ever thought "I wish 'they' would make a [insert favorite gun] only with [insert feature missing from said gun]" you can almost guarantee there's a gunsmith out there who's done it, and there's a decent chance he would do it again (for the right price, of course). There really are endless possibilities.
How to Choose a Gunsmith
So now that I've got you daydreaming about what you can do to improve your favorite shooter, you might want to know how to go about finding the right gunsmith for the job. This can be tricky because there are so many people out there carrying the title of "gunsmith" but each one is qualified to do different things. When you start looking around, you'll find that most gunsmiths fall somewhere on the spectrum between generalist and specialist. The generalist is usually the local guy set up to perform the everyday kind of gunsmithing tasks like basic repairs, barrel changes, or sight installation. Some of them may even be capable of more difficult tasks that require lathe work or refinishing.
On the other hand, the pure specialist works exclusively with a specific type of firearm or a specific process like a guy who only works with 1911s or a shop that only does barrel threading. The majority of gunsmiths you're likely to come across won't fall at either extreme end of the spectrum. Most general gunsmiths have more expertise in one specific area than others, and specialists will usually offer a handful of different services.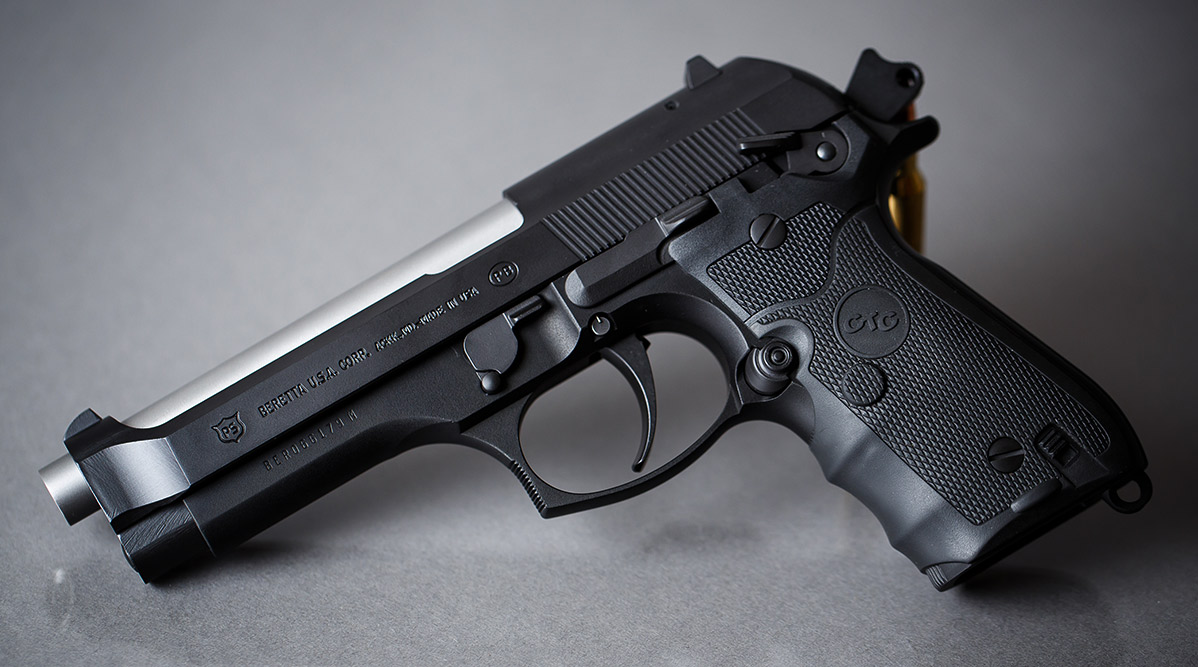 There are a lot of great generalist-type local gunsmiths out there who can help you with some of the more common tasks. However, if you're really looking for your gun to get the premium treatment, I recommend sending it to a specialist with a reputation for working with the specific type of firearm you want to have customized. The more common your gun is, the easier it will be to find someone with that specialization, and the more options you'll have. You might even look into one of the large custom shops that employ a staff who can cover a variety of specialties. Cylinder and Slide, for example, can handle custom action tuning for dozens of different handgun models. Fulton Armory can do just about anything you'd want to any American 20th century military style service rifle. And Zev Technologies can make your Glock look like it came from outer space. These larger shops tend to have shorter turnaround times, wider breadth of services, and more support staff than the smaller one or two-man shops. Some of them even manufacture their own custom or semi-custom guns built in-house to your specs from the ground up like a precision bolt action rifle from GA Precision, a tricked-out 10/22-style rimfire from Volquartsen Custom, or a Wilson Combat 1911.

Fortunately, even if have a gun that's not quite so ubiquitous, or you want some work done that's maybe a bit out of the norm, there are gunsmiths out there with a special expertise in just about every firearm niche there is. For example, I had my Marlin 1894 worked over by Lew Bonitz at Grizzly Custom Guns, whose specialty is Marlin lever actions. Even though I needed several different tweaks made to my rifle, Lew had no problem tackling them all because he's got experience doing just about everything that could possibly be done to a Marlin lever gun. If you want to convert your Beretta 92 series pistol to a frame-mounted safety, Josh Rowe at Allegheny Gun Works has you covered. If your old bulky WWII-era rack grade M1 Garand needs a makeover, Tim Shufflin at Shuff's Parkerizing can make it look brand new and if you're a "think outside the box" kind of guy, Tim will even cut down the barrel and convert it to run with M14 magazines.
If you're looking for something less exotic, an often overlooked source for gunsmithing is the in-house custom shops housed with some of the major firearms manufacturers. Springfield Custom has developed a great reputation for transforming the somewhat vanilla Springfield Armory 1911 stock pistols into guns that can perform on par with some of the best 1911 custom shops. And of course there's the well known Smith & Wesson Performance Center that's responsible for the premium end of S&W's product line. What is less known is that the PC also offers a host of custom gunsmithing services for existing S&W pistols and revolvers.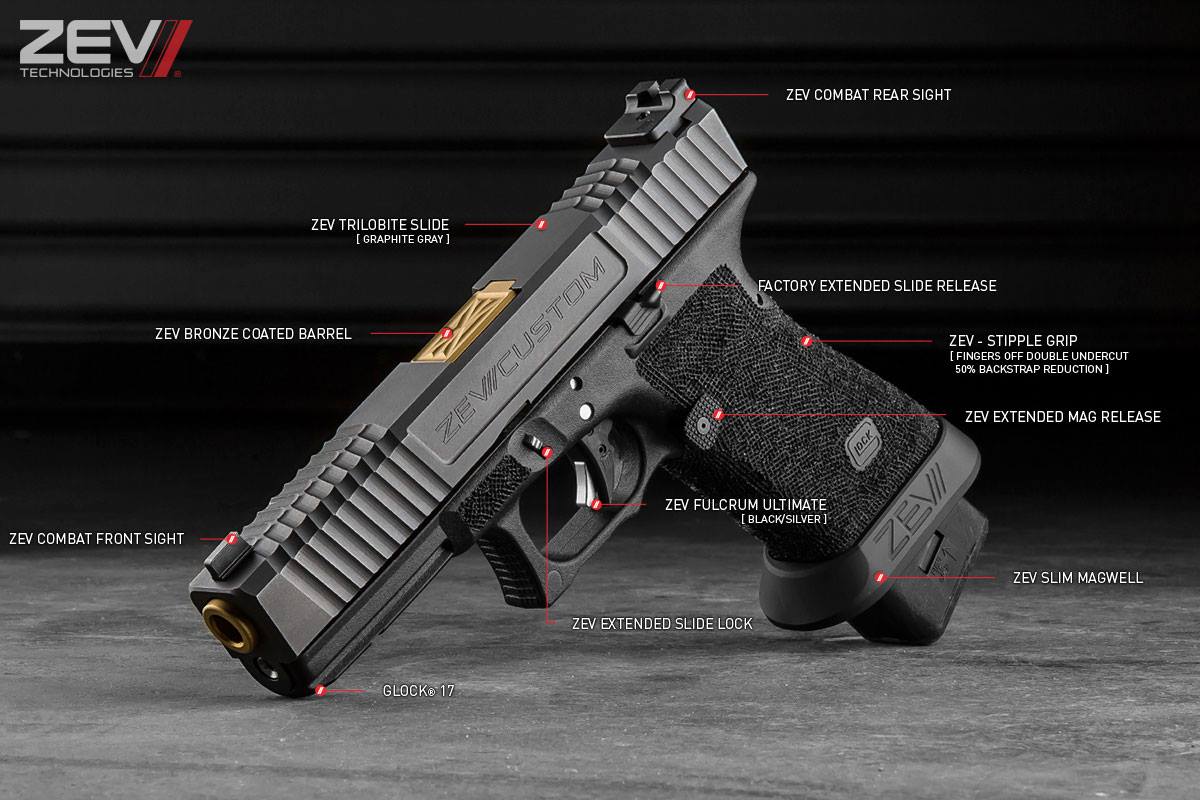 The Downside of Buying a Custom Gun
If having a gun customized is so great, why doesn't everyone go that route instead of buying another new gun? Well, custom work is not without its drawbacks. The most obvious is the cost, which can easily exceed the original cost of the firearm. In fact, it's not uncommon for the final gunsmith bill to be double the original out-the-door price of the stock firearm. Also keep in mind that you'll never come close to recouping the cost of custom work if you ever sell the gun. Most common used firearms in good condition can be re-sold for around 80% of their original sticker price if you get tired of them and sell directly to another buyer. Custom guns rarely fare so well on the secondary market. If you're lucky, the custom work will let you raise your asking price by a small percentage of what that work cost you. Sometimes, used customized guns will even sell for less than a used stock firearm of the same model. Remember, the gun is custom to your preferences, and that might not be what the rest of the market wants. An exception to this can be reselling a gun featuring custom work performed by very well known gunsmiths whose work is in high demand with a long waiting list.

Speaking of waiting lists, that's another disadvantage of having a gun customized: it can be a very slow process. I've waited over a year for custom work to be completed, which is not at all uncommon, especially if you want to use one of the better known specialists. Most of these guys are very up-front about their wait times, and don't advise you to solicit their services if you're in a hurry. For example, the wheel gun expert Grant Cunningham currently has a wait list over two years long for custom revolver work, and he only opens the list for new customers on rare occasions. If one of the large custom houses can't take care of your needs, you can always try to find an up and coming gunsmith who's not in such high demand yet, but chances are if he's working in a niche market and he's any good, his availability will quickly be in short supply.
Just Do It
With the significant investment of time and money often required to get a truly great custom gun, it's easy to be paralyzed by all the decisions that have to be made before you finally fill out that work order. It's not something to rush into, but if the gunsmith you're considering has a good reputation, my advice is to just trust him. Let him know what you need your gun to do and let him figure out the minutiae. It might cost a lot and you might be waiting a while, but nothing beats shooting a gun that perfectly meets your needs.
Leave a Comment Below