Not too long ago, the ATF, in their infinite wisdom, approved my application for an NFA tax stamp, granting me the privilege of taking possession of a Silencerco Sparrow SS suppressor that I had purchased a mere 10 months earlier. This little 6.5 oz. rimfire can is just begging for a light, compact handgun host to go with it.
The Search for a Compact .22LR Pistol
Right now, the only .22 LR semi-auto pistol I own that has a threaded barrel is a GSG 1911-22. It's fun to shoot and pretty reliable, but a bit large. I wouldn't plan to use any semi-auto .22 for concealed carry, but I do like the idea of having a more size efficient pistol that isn't any bigger than it needs to be for the task. In this case, that task is to very quietly make lots of holes in produce and soda cans, and I don't need a handgun that's large or "target" accurate to do that.
So, I started shopping around for a compact .22lr compact suppressor host with the following criteria:
Compact size: I wasn't looking for a pocket pistol, but I did want something significantly smaller than the average service-size semi-auto.
Reliable: A "reliable rimfire pistol" is somewhat of an oxymoron, but some designs have a reputation for being more ammunition sensitive than others.
Durable Construction: None of this zinc alloy slide nonsense. A .22 plinker needs to withstand an extremly high round count without serious risk of major parts breakages.
Threaded barrel – Or at least a barrel that can be easily threaded by a gunsmith. Some designs make this a difficult task.
If you've looked at the compact .22 semi-auto market any time lately, you will have noticed that there really aren't a ton of options. Adding the above caveats certainly doesn't broaden the possibilities, so I decided I would consider both out of production used models as well as current ones. And the candidates are…
Beretta 87 Cheetah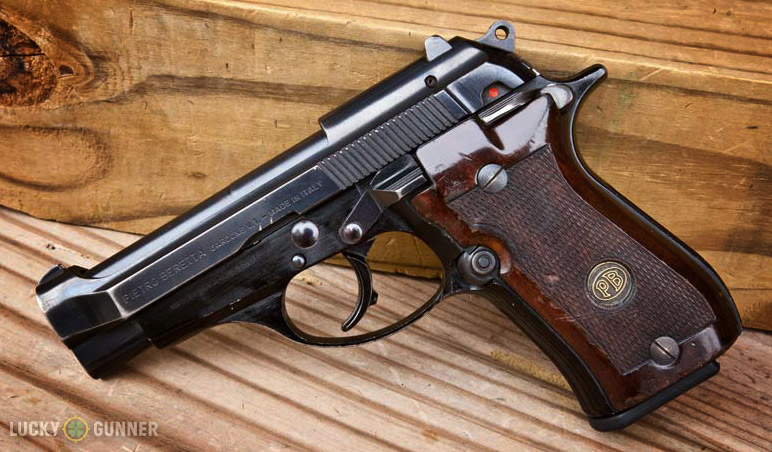 The Beretta 87 (preferably the 87BB variant) has been on my "want" list ever since I had the chance to try out its sister Model 84 in .380 ACP a few years ago. The 87 is really one of the only .22 LR pistols made that handles and feels exactly like a "real" gun, and not a miniaturized cheap imitation. The size is just about perfect for my taste, and it has to be one of the most outwardly attractive handgun designs in existence. Unfortunately, a lot of other people share that sentiment, and since Beretta discontinued this pistol a few years ago, the used market has gone nuts. The best price I could find for one in decent condition was about $800. Most were over a grand. I might be willing to shell out that much for a handgun, but not for what would essentially be a plinker and range toy.
Bersa Thunder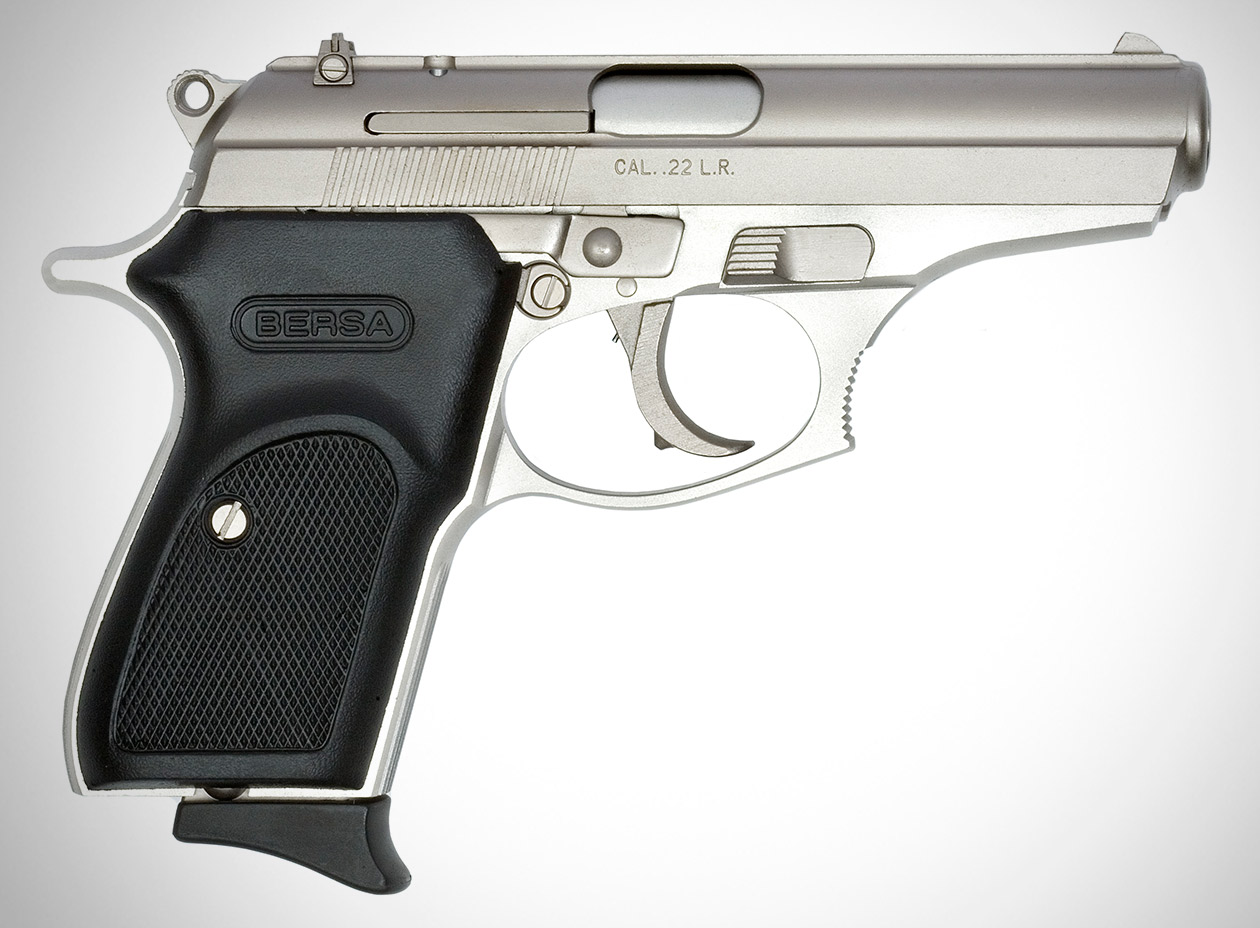 The Bersa might be the next logical choice for those of us scared away by the market price of the Cheetah. The two guns share a lot of the same characteristics, though only one of them is Italian. But I'm not a brand snob, so I looked into the Bersa despite its more humble provenance. I was almost ready to give it a try, but then I ran across numerous customer reviews complaining of ammo pickiness with the .22 Thunder. If the Bersa came with a threaded barrel, I probably would have taken a chance on it anyway, but having to send it off to a gunsmith made the prospect less attractive.
Walther P22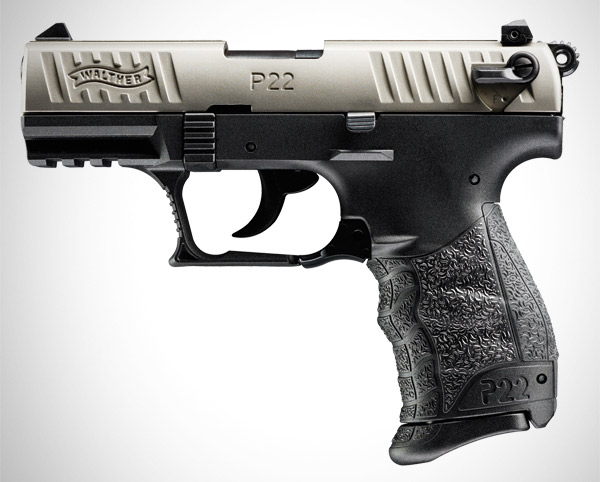 I realize that Walther P22 fans are legion, and I don't wish to draw their ire to the comments section here. I could speak at great lengths as to what I believe to be the shortcomings of this pistol, but I doubt I'll sway anyone, so let's just say that I've tried the P22 and I don't like it and I'll leave it at that.
Ruger SR22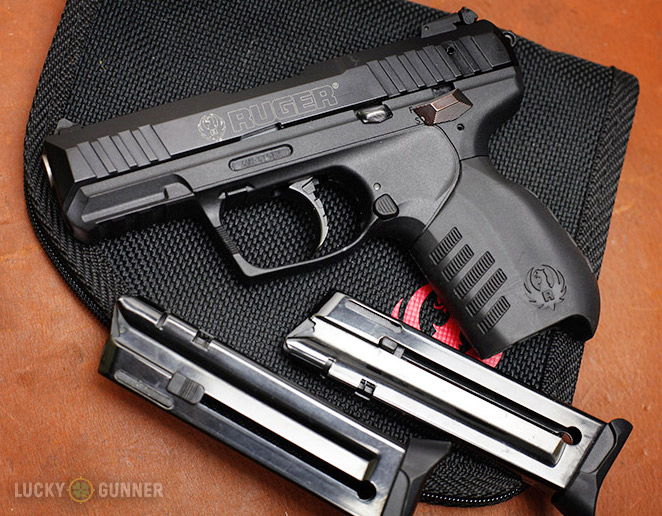 I actually owned one of these for a while, and Ruger now makes one with a threaded barrel. I liked a lot of things about it, but it wouldn't run consistently with some of my preferred brands of .22 ammo, and it really irked me that the thumb safety is "backwards."
Beretta 71 Jaguar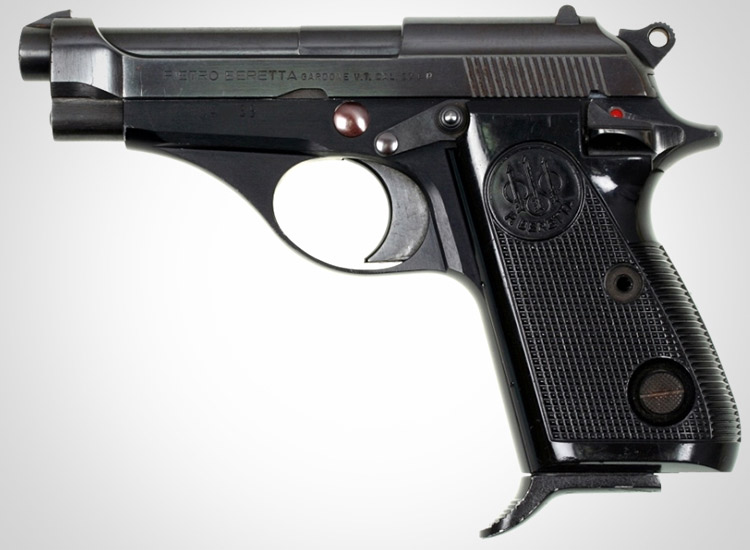 The big claim to fame for the Beretta 71 is that it was supposedly used by Israeli covert forces as an assassination tool. It's a bit older than the Cheetah, and they tend to be more affordable by a few hundred bucks. But then I found out that nobody still makes reliable magazines stateside, and used factory mags run about $100 a pop. I like to have about half a dozen mags for each semi-auto, so that's a no-go for the Jaguar.
Walther PPK/S .22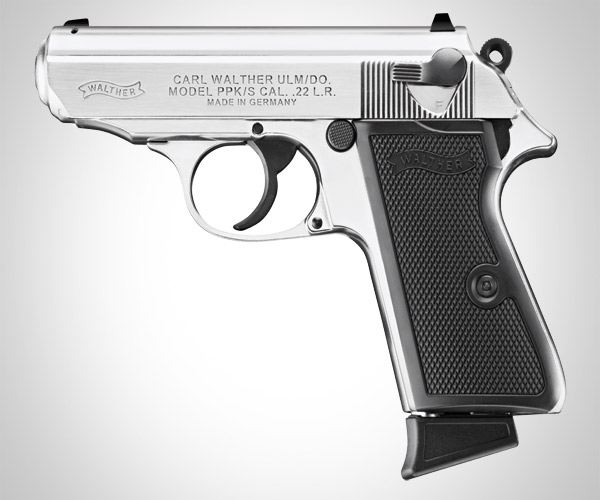 The new PPK/S .22 is a fairly recent release for Walther. I mentioned back in the Walther PPK retro review post that I liked the PP in .32 ACP enough to pique my interest in the PPK/S .22. Unfortunately, it appears to suffer from some of the same issues that have soured me to the Walther P22. I won't speculate on the inherent durability of zinc alloy construction except to say that I'm not personally convinced it's anywhere near as good as steel, or even aluminum.
There have been other .22 versions of the Walther PP series made in years past, but much like the Cheetah, the used market prices are not in the realm of what I'm willing to pay.
Browning 1911-22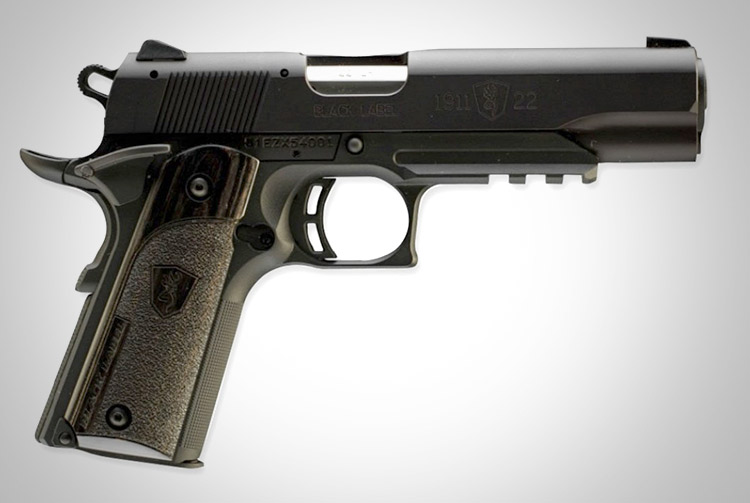 A couple of years ago, Browning started selling these compact 1911-22 pistols that are very similar to a full size 1911 except everything's shrunk down to 85% of the original size. I got to fire the new polymer-framed version at SHOT show back in January and was fairly impressed. Unfortunately it's nearly impossible to thread the barrel for a suppressor because of the way they're designed.
Smith & Wesson Model 2213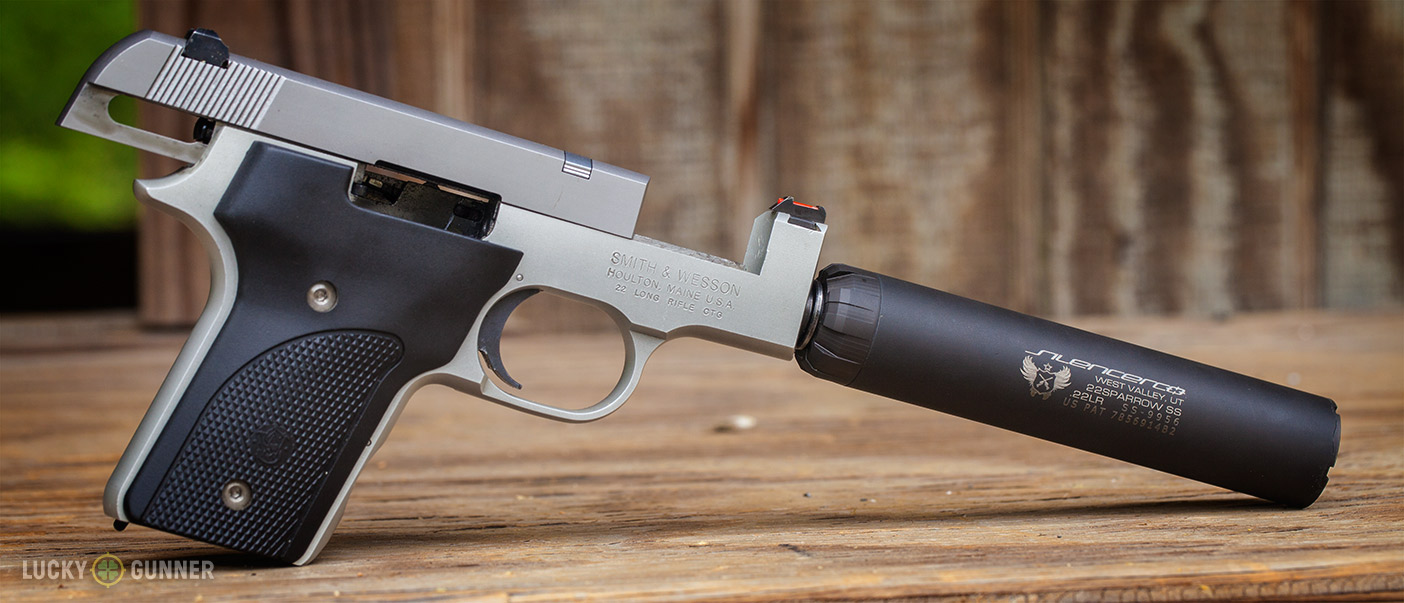 The gun that ultimately beat out all of these others is the Smith & Wesson 2213, a variant of the larger Model 422 and 622 target pistols. S&W made this homely little monster from around 1991-1999, along with a blued version, the 2214. The magazine holds 8 rounds, but it also will run the 10 and 12-round magazines meant for the Model 41, 422, and 622 pistols. It's a single action with a light, crisp trigger reminiscent of a more traditional target .22 pistol.
In addition to having a respectable reputation for durability and reliability, a huge bonus for me was that all 2213 pistols came from the factory standard with a threaded barrel (though I can't imagine why. The percentage of suppressor owners among shooters in the 1990s was a tiny fraction of what it is today). With an adapter from EWK Arms, it's ready to attach the Silencerco Sparrow. Used 2213 and 2214 pistols are fairly easy to come by. I picked one up in decent condition for about $350 online, and it's not uncommon to read about folks finding them in pawn shops for as little as $200.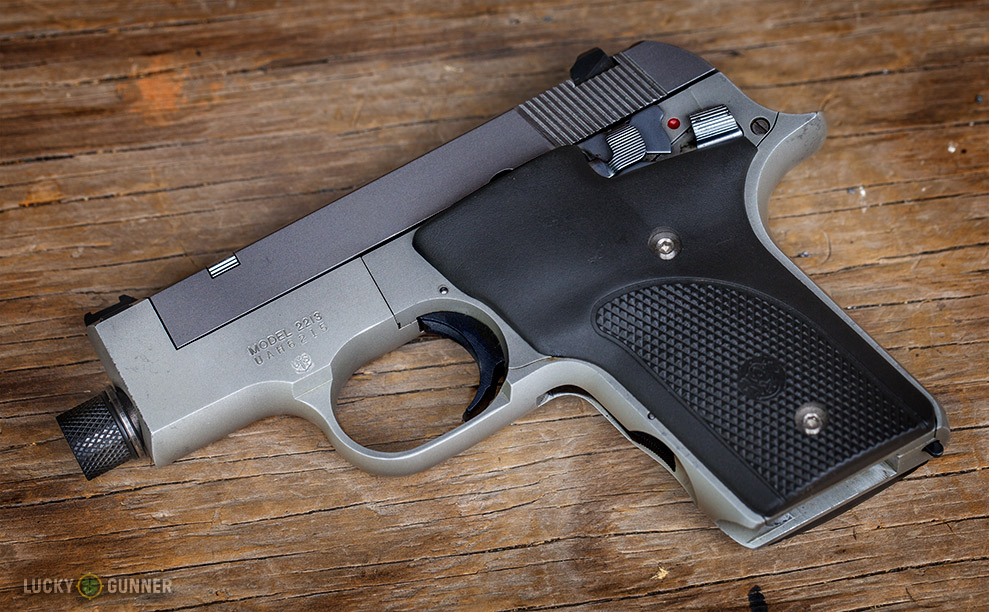 I'll admit this right up front: the 2213 is weird. The barrel is under the slide and the mag release is on the front of the grip. Why would you design it like that? I don't know, but it actually seems to work pretty well. The low bore axis keeps the suppressor well clear of the sights, and it also balances nicely with the can attached. The placement of the mag release is not ideal, but it's also not as obtrusive as you might imagine. I could stand the grip being a little longer, but that's a fairly minor complaint. The overall size is very comparable to the S&W M&P Shield. I've only had it out to the range once so far, but it fed five different brands of ammo with no problems, so that's a good sign.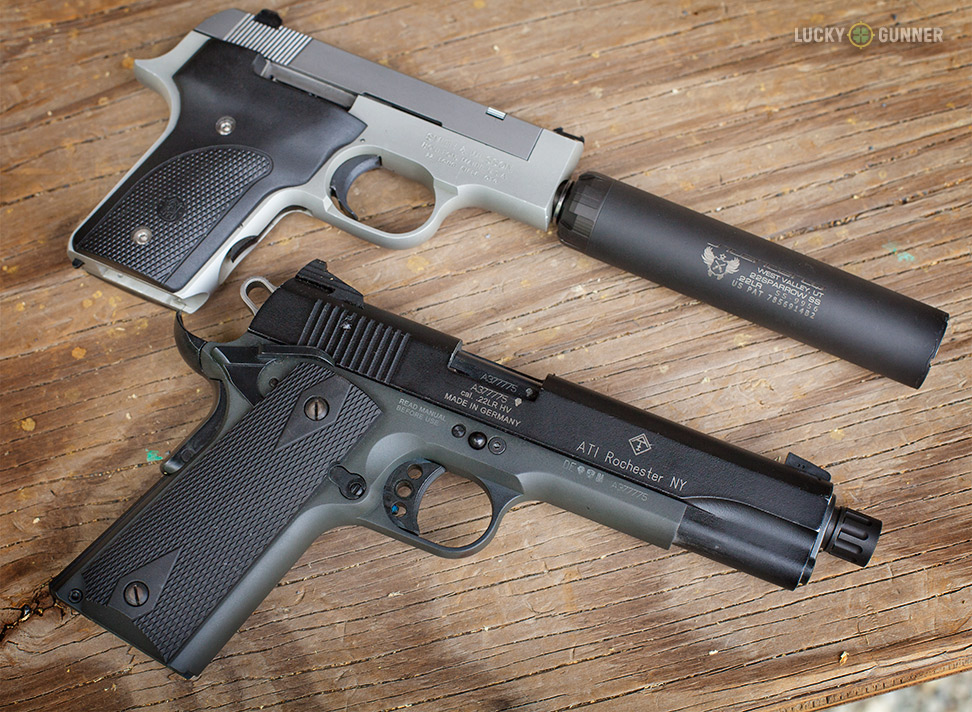 So is the S&W 2213 my ultimate answer to the ideal compact .22 suppressor host? It's too early to tell, but I'm happy with the decision so far. If money were no object, the Beretta 87 would still be my first choice. And there will eventually be new contenders in this category that could be promising. Sig has a .22 LR version of the P938 that's just now hitting the market, and I'll definitely be keeping my eyes on that one. But in the meantime, feel free to let me know in the comments about your favorite compact .22 semi-auto, and why I made the wrong choice.