A few days ago, we released the results of our epic self-defense ammo ballistic gelatin project. We ordered a truckload of synthetic ballistics gelatin blocks from Clear Ballistics and tested 117 hollow-point loads in the four most popular self-defense calibers: .380 ACP, 9mm, 40S&W, and .45 ACP. The results are live on this post at Lucky Gunner Labs. Here's a quick introduction to the project in case you haven't had a chance to check it out yet:
Behind the Scenes
First of all — wow. We knew this was an ambitious project when we made the decision to take it on, but I think the amount of work required to bring it to a completed state surprised all of us. Conducting the actual tests was not particularly difficult, though it was tedious. Matt the Photographer and I knocked out the testing over the course of three weeks, which consisted of shooting the ammo into the gel, taking photographs, high speed video, and penetration depth measurements. In the weeks following, we snuck in time in between other projects to dig the fired bullets out of the gel, measure their diameter and weight, and take more photos.
With that out of the way, the bulk of our effort was concentrated on how to present the information we collected. We could have easily dumped all of the data into a plain old HTML table and called it a day. But that is not, as they say, "how we roll" at Lucky Gunner.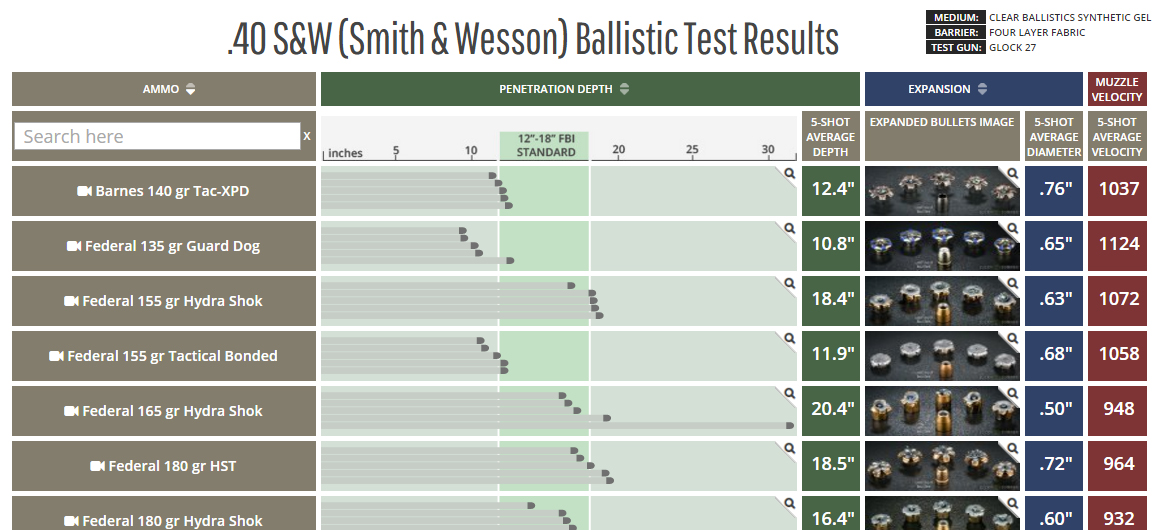 After some deliberation, we came up with a basic concept for an elaborate table with embedded graphs and photos, having no idea whether our coding team would be able to pull it off. Fortunately, we work with some pretty first-rate coding Jedis who had no trouble turning our crude Photoshop mockup into a reality. As happy as I am with the photo and video elements we came up with, I think the chart is what will make this project a valuable resource for shooters for a long time to come.
What's Next?
As I mentioned in the video and on the Labs post, we plan to continue testing additional loads and calibers to add to what we already have. Our first priority is to fill in some gaps in the existing calibers. Because of the sporadic availability of certain self-defense loads, there were some that we wanted to test, but simply couldn't get our hands on when we started testing. Some readers will note the conspicuous absence of some of the more popular Federal HST loads — in particular, 9mm 124 gr +P, 9mm 147 gr +P, 40 S&W 165 gr, and the new .380 HST. We also would like to add the rest of the bonded versions of the Remington Golden Saber loads, a more of the Winchester PDX-1 loadings, as well as Winchester's Ranger-T ammo.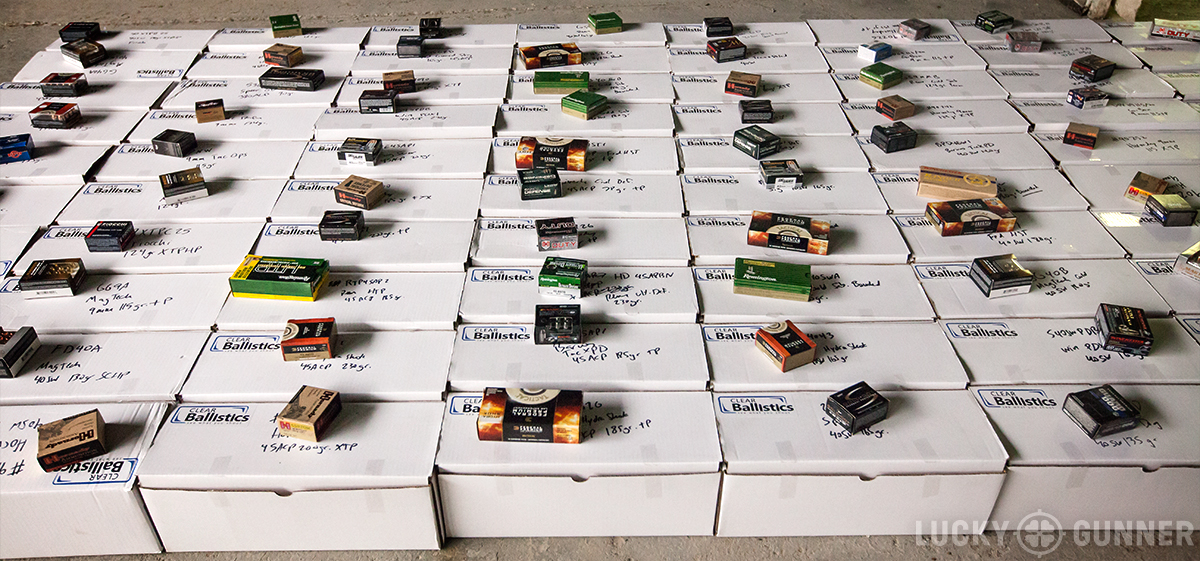 In terms of which calibers to tackle next, .38 special and .357 magnum are at the top of the list. Following those, we've already had several requests to cover .357 Sig and 10mm. We would also like to tackle some rifle calibers at some point, but the Clear Ballistics synthetic gel doesn't provide as accurate results for high velocity rifle ammo as it does for handgun loads. So while it's on our wish list for sure, we'll have to revisit the test medium and our test procedures to figure out a feasible way to make it happen.
At this point, however, none of these plans are set in stone, and the future of this project will be heavily guided by the input we get from you guys. So if you've got a specific load in mind, or would like to see us take the testing in a different direction, let us know.
Until we launch into the next phase, take your time absorbing the current info and chart we have available, and if you find it helpful, please share it around!
Leave a Comment Below