To celebrate the first anniversary of the launch of Lucky Gunner Lounge, we're taking some time this week to look back at some of our most popular posts of 2014. Yesterday, we listed the top five product reviews, ranked according to number of unique visitors.
As much as we enjoy doing product reviews, most of the popular articles and videos we post belong to the "toolbox" category. These are the posts where we share information regarding shooting technique, training tips, gear maintenance, or concealed carry advice. We're always looking for new ideas for topics to explore in toolbox posts, so after you check out today's top five, let us know if you have any requests.
Top 5 Most Popular Toolbox Posts of 2014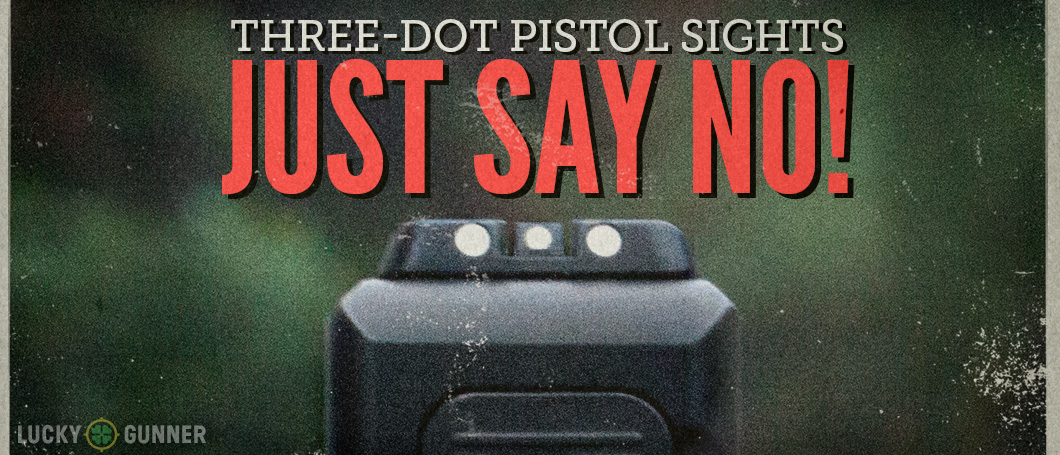 This post was meant as a lighthearted jab at what I believe is an unhelpful trend among gun manufacturers. Obviously, sights are a matter of preference, but I wanted to encourage folks to think critically about their equipment choice instead of passively assuming that the sights installed on their gun at the factory were chosen because they're universally the best available option. Apparently, this was offensive to a lot of people and I got called names involving third grade potty words… in all caps. But the Internet always loves a good controversy, so this post has been one of our most widely read of the year.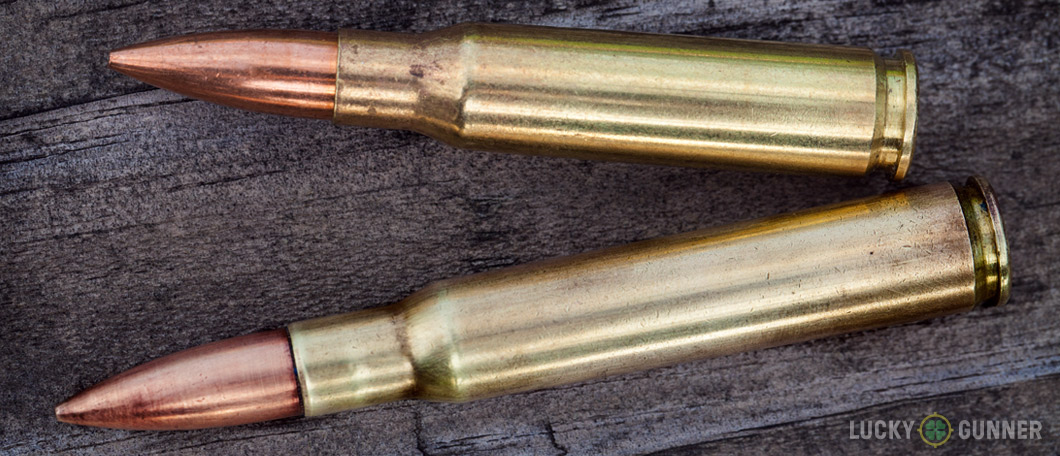 This post was a basic outline of the history and attributes of two of America's most popular rifle calibers. It was pretty popular when we first published it in September, but we've seen a lot of additional traffic that coincides with whitetail rifle hunting season in most states.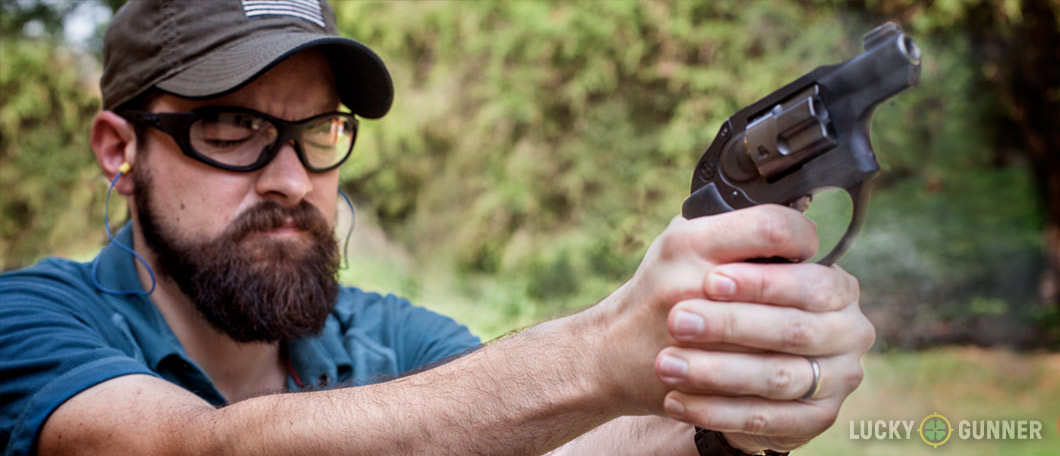 In my experience, once a new pistol shooter has an initial grasp of the basic mechanics of firing a handgun, fighting the body's natural flinch response is the next big hurdle that nearly everyone struggles with, and that struggle can continue for a long time. This article is a collection of some of the best advice I've picked up over the years for learning to cure the flinch problem.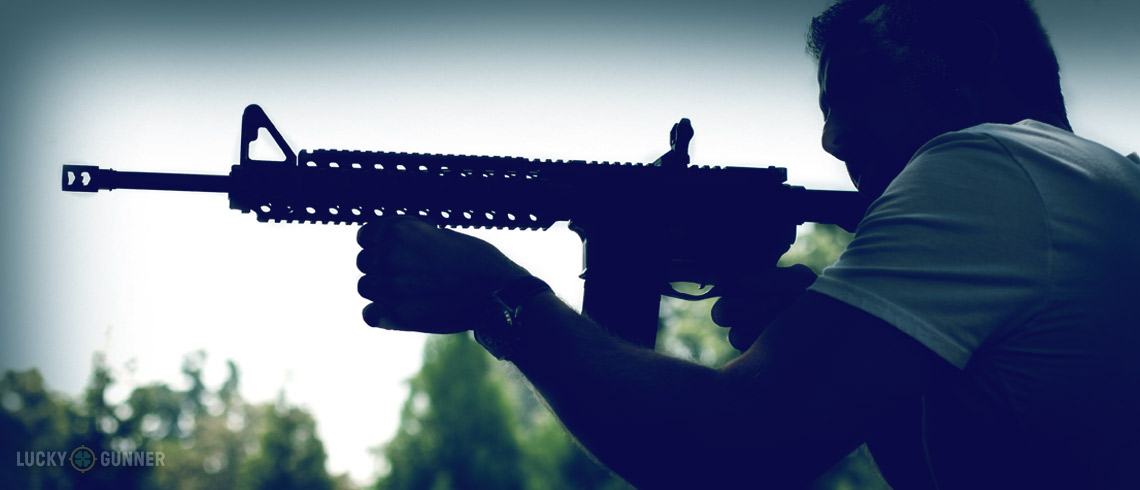 This post about the strengths and weaknesses of different rifle foregrip accessories and techniques was one of the first posts from Lounge contributor Kyle. It may have been the tongue-in-cheek title, or possibly just the fact that someone was suggesting a technique different from their own, but the Internet Keyboard Patrol swiftly took to the comments section to express their outrage. For those who aren't so easily agitated, this was an enlightening primer on the reasons behind why certain rifle grip techniques evolved and what they're useful for, boosting this post to our second most widely read of the year.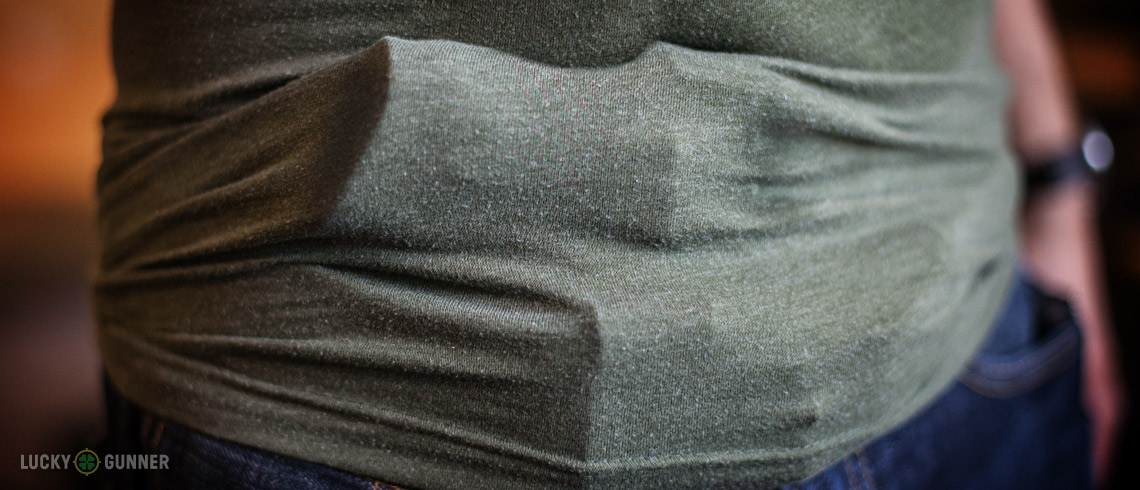 One of the most commonly discussed issues regarding concealed carry has nothing to do with actually shooting, but how to keep the gun hidden from public view. This post about allowing the outline of your carry gun to be visible through your clothing (or "printing") was passed around the Facebooks and other social media, leading it to be number one on our list by a longshot.
Other Reviews
As with our review posts, the collection of articles and videos from the toolbox category can be accessed via the navigation menu at the top of the page. If you want more popular toolbox posts, here's a handy list of some of the best from 2014 in no particular order.
Reliable Carry Pistols for Under $300?
How To Clear a Double Feed Malfunction
The Accuracy Potential of 7.62×39
Concealed Carry Tips You Probably Forgot
Annealing: Why Your Mil-Surp Ammo Brass Looks Weird
Rifle vs. Pistol: Faster First Hit on Target
How to Make an Improvised Rifle Cheek Rest
The Scout Rifle: Is it Still Relevant?
How to Safely Dispose of Bad Ammo
What to Consider When Buying a Rifle Scope
Rifle Scope Parallax Explained in Plain English
Occluded Eye Aiming – Using Your Scope Like a Red Dot
How to Shoot Your Handgun Faster
Blinded by the Light: Handgun Muzzle Flash