Today, the Lucky Gunner Lounge officially turns one year old. In that year, we've cranked out 112 posts, 456 photos, 65 videos, and countless words about guns, ammo, shooting, and self-defense.
We've done our best to pass along useful knowledge and information to you guys during this first year of the Lucky Gunner blog, but it's been been a huge learning process for us, too. We've done a lot of experimenting to find out what kind of posts work and which ones don't based on your feedback. We're certainly not done experimenting, but you've made it clear that what you like from us the most is our "toolbox" informational posts and our product reviews.
So in honor of our first anniversary, we're taking a look back this week at some of the most popular posts of the last year. As your fearless editor, today I'll be walking you through a magic journey of our top five product reviews from 2014 based on number of unique visitors.
Top 5 Most Popular Product Reviews of 2014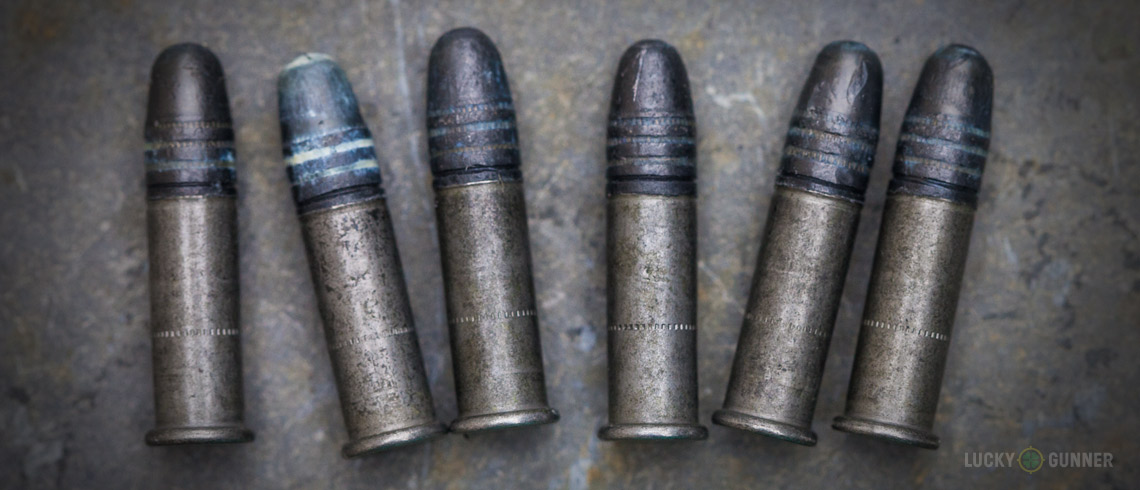 Conditions have recently improved slightly in terms of .22 LR ammo supply, but back in May we were leaving no stone un-turned to find new sources to meet the crazy demand. One of the guys from the Lucky Gunner team stumbled across a quantity of old steel cased 22 and picked up a box to test. The results were… interesting.
I attribute the popularity of this post to the fact that the shooting community at large seems to be just as curious as we are when it comes to new potential sources for 22 ammo. Sorry to burst your bubble guys, but this one is a dead end.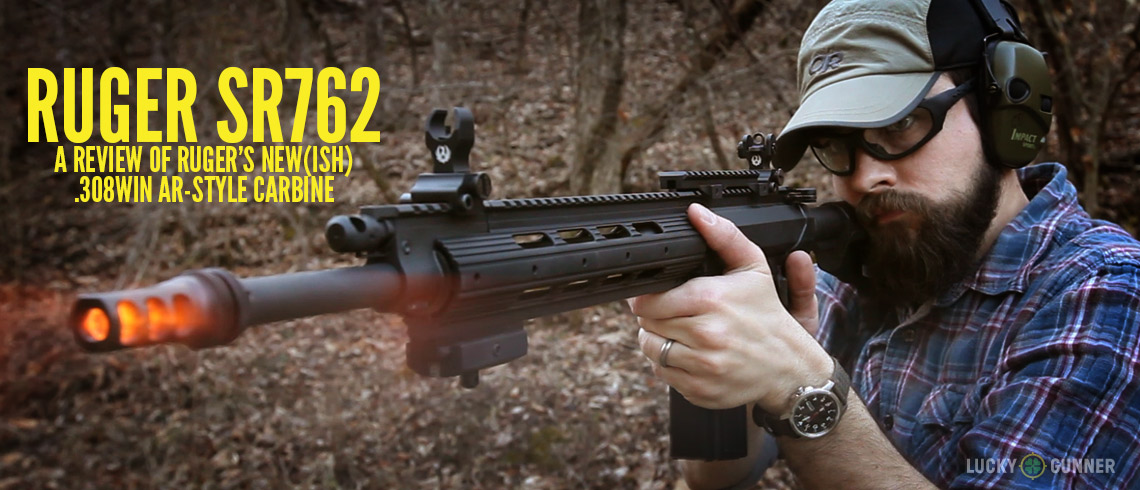 Last year, I won this rifle as a runner-up prize in a contest sponsored by Ruger (hence the title). The review that followed was our first in-depth gun review for the Lounge. You guys seemed to like it, and we've tried to keep a steady stream of gun reviews coming ever since.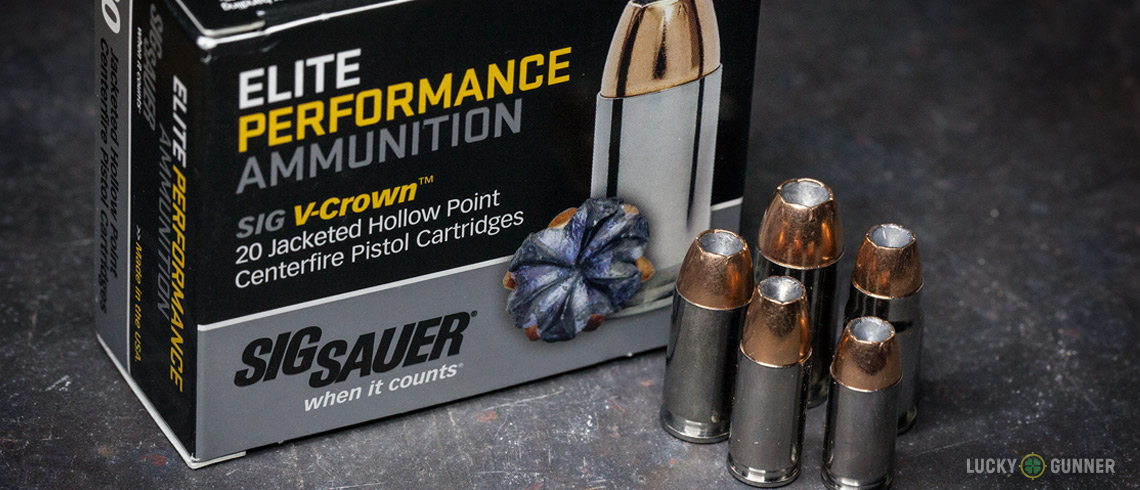 When Sig announced they were coming out with a line of self-defense ammo, we were curious, and knew others would be, too. But honestly, doing this review just gave us an excuse to try out the ballistics gel blocks from Clear Ballistics. We haven't done any detailed ammo reviews lately, but expect to see a lot more of these kinds of tests in 2015.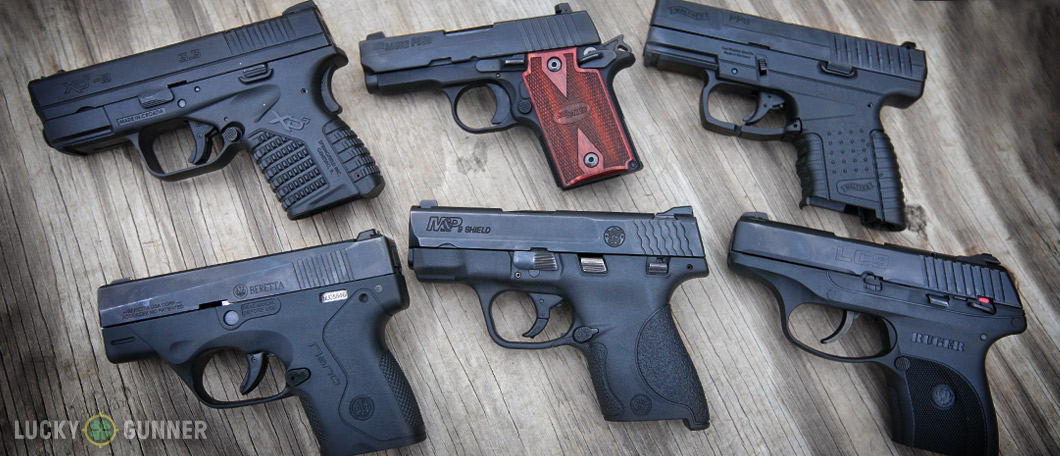 This was one of the most involved reviews we did in 2014, so I'm glad to see that all the work paid off with a spot at number 2 on our list. The sub-compact single stack 9mm market has really exploded in the last couple of years, and my hope is that comparison reviews like these will help people make more informed buying decisions. We've had a ton of requests to expand this review to include some other 9mm carry pistols, and we plan to make that a reality next year.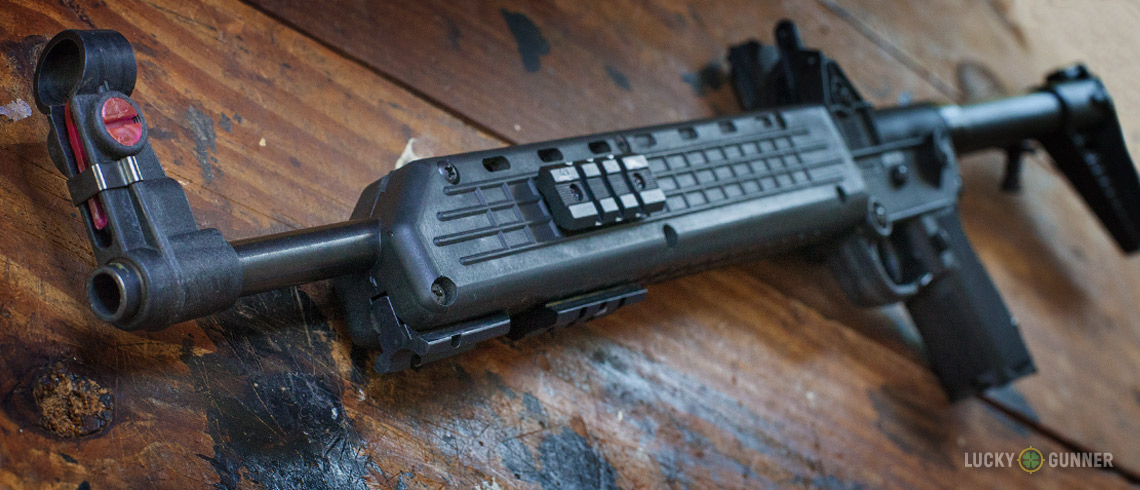 A Kel-Tec at number one? Yeah, I was baffled at first, too. I've written relatively little about Kel-Tec products, and very seldom receive any requests from readers to change that. But like many of their products, demand for this little Kel-Tec carbine greatly outweighs the supply. Sometimes, folks looking for answers about where to find a Sub-2000 have stumbled across our blog post and that's happened enough times to push this one to the number one spot on our list.
Other Reviews
You can always click the "Reviews" link in the top menu bar if you want to browse all of our past review posts, but if you prefer a convenient list form, here's all our major product reviews from 2014:
Beretta CX4 – Semi-auto 9mm Carbine
Ruger 10/22 50th Anniversary Design Contest Winner – Semi-auto .22 LR Rifle
Glock 42 – .380 ACP Carry Pistol
Canik TP9SA – Full Size 9mm Pistol
Three Budget Everyday Carry Holsters – From Raven Concealment, Looper, and SmartCarry
Smith & Wesson M&P 22 Compact – Semi-auto .22 LR Compact Pistol
Bersa Thunder .380 – Budget .380 ACP Carry Pistol
Ruger Gunsite Scout 5.56 vs. Mossberg MVP Patrol – Comparison of two 5.56/.223 bolt action rifles
Sig Sauer P938 – 9mm Carry Pistol and .22 LR Conversion Kit
CZ-83 Part 1 and Part 2 – Budget Military Surplus .380 ACP Pistol
Springfield Armory XD-S 4.0 – 9mm Carry Pistol
Walther PP Retro Review – Vintage .32 ACP Pistol
Ruger LCR-22 – .22 LR Snub-Nose Revolver
PCP Polymer Cased Rifle Ammo – .308 Win Ammo
Ruger GP100 Match Champion SHOT Show Preview – .357 Magnum Revolver

Remington R-51 SHOT Show Preview – 9mm Carry Pistol
Sig P320 SHOT Show Preview – Full Size 9mm Pistol